Sponsorship Resources
Corporate Partners and Donors
Here are the partners/corporate donors of this EWB-Puget Sound Professional Chapter:

Boeing is the world's leading aerospace company and the largest manufacturer of commercial jetliners and military aircraft combined. Additionally, Boeing designs and manufactures rotorcraft, electronic and defense systems, missiles, satellites, launch vehicles and advanced information and communication systems.
---

GeoEngineers offers an integrated suite of services for companies looking to build communities, harness and manage the earth's resources, and move both products and people. We operate at the intersection of earth science and technology, and we call on our expertise in both disciplines to deliver results for our clients and improve our world. Since our founding in 1980, we have successfully completed more than 25,000 projects worldwide for clients in the Energy, Transportation, Water & Natural Resources, Development and Federal markets.
---

HDR, Inc. is an employee-owned architectural, engineering and consulting firm that helps clients manage complex projects and make sound decisions. As an integrated firm, HDR provides a total spectrum of services for our clients. Our staff professionals represent hundreds of disciplines and partner on blended teams throughout North America and abroad to provide solutions beyond the scope of traditional A/E/C firms.
---

Established in 1980, Herrera Environmental Consultants, Inc. is an interdisciplinary consulting firm providing environmental and engineering services to public and private clients throughout the western United States. Our staff of over 80 includes highly qualified engineers, environmental scientists, and planners in locations throughout the Pacific Northwest.
---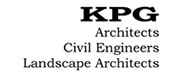 KPG, a Seattle-based engineering and architecture firm specializing in urban transportation and municipal facility design; we help our clients achieve project success by partnering community and public works objectives. Our practice focuses on downtown roadways, main streets and urban design, administrative and shop facilities, wastewater treatment support buildings, and the master planning and design of solid waste transfer and recycling facilities nationwide.
---

Founded in 1885 and headquartered in New York City, Parsons Brinckerhoff is a leader in the development and operation of infrastructure to meet the needs of communities around the world. The firm provides strategic consulting, planning, engineering, and program and construction management services to both public and private sector clients.
---
Non-profit Partners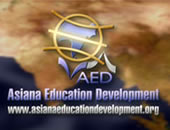 Asiana Education Development (AED) is an education based non-profit organization and is approved by the Sri Lankan government as a Non-Governmental Organization (NGO) serving under the Ministry of Social Services of the Sri Lankan government. AED currently operates 71 schools and a residential facility for orphaned children. AED operates with an overall staff of 290+ teachers and employees.
The goal of AED is to provide education for children most affected by the consequences of war, poverty and the tsunami of December 26, 2004. Sri Lanka has been engaged in an ongoing civil war, which began in 1983, aggravating the economy and producing a cycle of poverty especially among young people. Most of the children served by AED are malnourished, illiterate, and suffer from various forms of trauma often including physical and/or sexual abuse. Others face problems due to broken families or alcoholic parents. Many have simply lost their homes as a result of the civil war, and are left on the streets becoming prey to drug traffickers, smugglers, and child prostitution. AED manifests its core value that each child has immeasurable worth despite economic marginalization by striving to provide for these children the best educational opportunities possible.
http://www.asianaeducationdevelopment.org/
---

Global Poverty Action works on a grassroots level with disenfranchised, poor communities in Ethiopia and Kenya to give them the tools, training, and support they need to thrive and to live with dignity. GPA was formed by refugees from the service area. Our approach is to work in partnership with impoverished communities to develop and implement projects to increase local knowledge, a sense of ownership, and sustainability. We conduct community meetings to determine what the greatest needs are and how the locals think the problem can be solved. Local wisdom is paired with our staff expertise to formulate effective, sustainable solutions. As a result of local input, GPA's current projects address the vital problem of scarce and contaminated water. All water projects are seated in economic development activities. Once the water crisis is solved, work on education and health care will begin.
---