La Bendicion Community - Nicaragua
Water Supply System
The Community
La Bendicion means "The Blessing" in Spanish. Founded in 2015 by Agros International, a longstanding partner NGO of EWB-PSP, this community is located in rural Nicaragua and is the new home for over 50 families who moved there in search of financial independence. Working alongside Agros, the residents of La Bendicion have developed a self-sustaining community to call their own, complete with residential buildings and developed crop fields.
The Need
As the La Bendicion Community were settling into their new homes, they came against an urgent need for a sustainable and reliable source of clean drinking water. Agros worked with the community to utilize nearby existing water distribution systems, but these were found to be decades old and in poor condition. A recent landslide also caused permanent damage to one of these systems rendering it unusable. The lack in supply has forced the community to ration their water use as daily shortages are a common occurrence. The quality of the source water has also caused health problems for the community due to its susceptibility for contamination.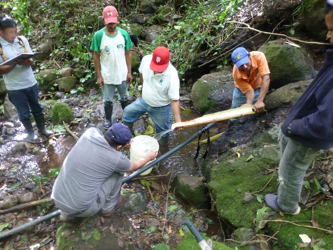 JOIN US: projects@ewbseattle.org
Grant writing, Logistics, Accounting, and Facilitation help needed.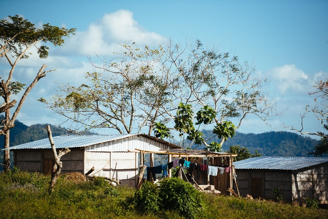 The Approach
EWB-PSP is working with the community of La Bendicion to design a new water distribution system to help the community secure a sustainable supply of water. The community Wishes to access potable water at a distribution center or preferably via individual household spigots. The team is currently evaluating several new sources of water for feasibility and water volume and also is looking into rehabilitating existing systems. The proposed water distribution system will be designed alongside new water treatment system and storage tank.
 
TIMELINE
March 2016 – Project Kickoff
EWB established a relationship with La Bendicion Community with the help of Agros International.
December 2016 – Assessment Trip
EWB team conducted its first assessment trip to the community. They spoke with community members regarding their water needs, evaluated the existing water systems and collected hydraulic information.