Wai Community - Sierra Leone
Health Clinic
The Community
Located near the southern tip of Sierra Leone in West Africa, Wai is a small rural community that relies primarily on agricultural subsistence for their economic livelihood. Generally lacking in sufficient resources to maintain a basic standard of living, the people of Wai have been generally neglected of government assistance due to its remote location.
The Need
The Wai Community once had a functional health clinic, but it was destroyed because of the recent armed conflict in the region. A temporary clinic has been set up following the conflict, but this facility lacks the adequate supplies, equipment and medical expertise that are necessary to provide comprehensive health care to the community members. As a result, maternal and infant deaths have been increasing and the general community has suffered from a spike in disease related to the tropical environment and inadequate sanitation.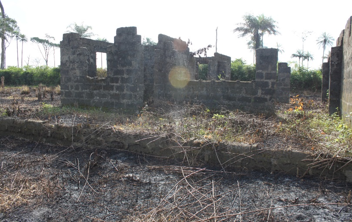 TIMELINE
March 2016 – Project Kickoff
EWB established a partnership with the community and started conversations with the in community NGO. 
 
May 2017 – Assessment Trip
The project team went on its first assessment trip to the Wai Community. The purpose of this trip was to build a relationship with the community, assess the feasibility of constructing a clinic and evaluate existing resources within the community. The team had a successful trip where they met with key members of the community, conducted surveys, and toured the proposed project site.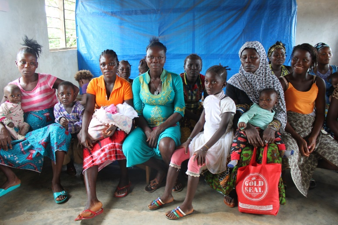 The Approach
The Wai Community approached the Puget Sound Chapter of EWB asking for assistance in constructing a new health clinic that will be able to adequately meet their needs for medical care. EWB is also partnering with the Seattle chapter of Architects Without Borders to draft an architectural design for the health care facility. The team is also working to bring basic utilities to the clinic such as water, sanitation and energy, as all of which are resources that are in short supply in Wai. EWB-PSP is currently assessing the implementation of either a new well or a rainwater catchment system, as well as evaluating the use of sustainable latrines for sanitation purposes.
The volunteers of EWB are working closely with the members of the Wai Community to ensure that all project design decisions are in line with what they believe to be best for their needs. EWB is also seeking partnerships with medical practitioners to ensure that the clinic will be stocked with adequate supplies. The project team will work with the community to ensure that the staff of the clinic are sufficiently trained to deliver safe and reliable medical care.
JOIN US: projects@ewbseattle.org
Grant writing, Logistics, Accounting, and Facilitation help needed.